You can participate in the mission and ministry of First Presbyterian Church in several ways. We are always in need of volunteers to help with various projects and programs. Contact the church office if you are willing to help in this way.
Financial support is also a great way to further our ministry goals in our local community and throughout God's world. You will find links and information below concerning our new online giving options.
From a laptop or desktop computer or mobile device:
Click/tap the button below to be taken to our online giving page.

From a mobile device (Android/iPhone/iPad):
Scan the QR code below to open our online giving page, or click on the App Store link for your platform to download the Give+ App. Then, you can find our church by searching for locations in our zip code (46176) and choosing "First Presbyterian Church." You can find two helpful documents regarding Give+ below.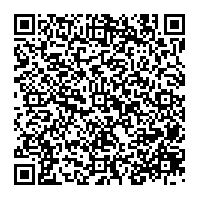 Give+ App links:
Give+ Help documents:
Give+ - How It Works (PDF format)